Do You Have a Good Skincare Routine? An esthetician once told me if you don't wash your face before bed, you will age two years! So basically, you can look ten years older after not washing your face before bed for a week. Crazy? Extreme, maybe, but you bet I wash my face before bed every night. I was not always into skincare probably because I was young, but as you get older, you start to notice the fine lines and the fact that your skin is not as youthful as it once was. About eight years ago, I met a woman that educated me on the importance of having a routine and sticking with it. She was knowledgeable had a great product she offered and helped make the products last. I used the product for about four years and definitely saw the benefits of it. My problem was it was not a "clean" product, and in an effort to use as many safer products as possible, I slowly started to try other products that followed the UE standards.

I like something simple and laid out for someone who has never been into make-up but mildly obsessed with fashion and jewelry. I have been delighted with the results it has had on my skin. It may seem like a lot of steps and products, but I promise you that you will love the results and knowing that what you are putting on your skin is not harmful. In all honesty, it doesn't take as long, and you think plus your make-up goes on quicker when your skin is glowing. You can do a quick beauty consultation so that I can recommend the best products for you!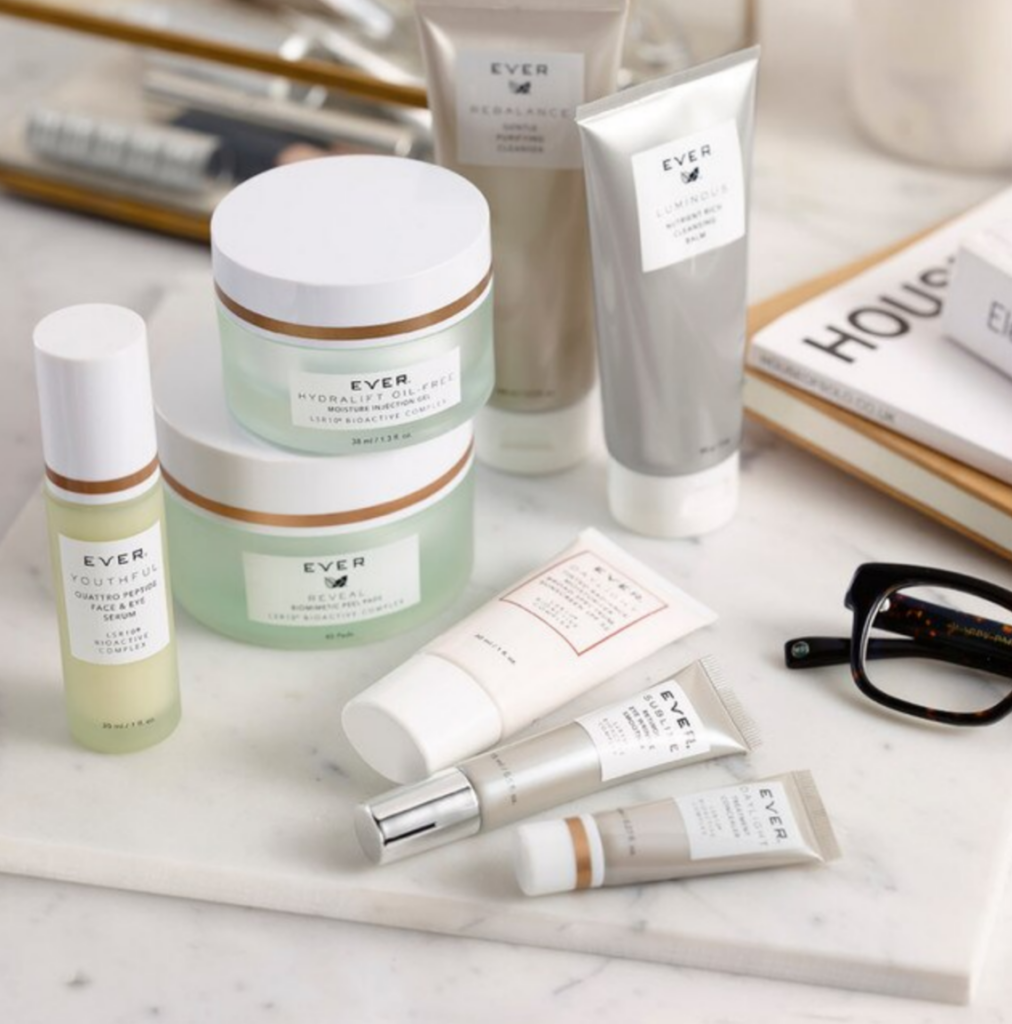 Is it better to use products from the same brand?
Here's a question for you do you use one Skincare line or curate your own Mix? "An advantage to staying with a particular brand is knowing that all of these products have been formulated to be used with one another or layered over one another," says Francesca Fusco, M.D., a dermatologist at New York City's Wexler Dermatology.
Here is my morning routine:
I should add that on the back of all the products are the steps we call "The Order Of Beauty." Meaning on the back of each product is the step to use it in 1, 2, 3, am/pm, etc.
Step 1: Wash face and decolletage with REFRESH Soft Foaming Cleanser.
Step 1.5: REVEAL Biomimetic Peel Pads. This is your exfoliation step. They sweep away dead, dull surface cells, and they prep the skin to thoroughly soak in the next product. They are gentle enough for everyday use; however, I use 3-4 times a week. I also apply REVIVE Intensive Eye Lift. Those who know me well, know how obsessed I am with eye cream and trying to reverse my "Kessler" eye genes.
Step 2: GLOWTION Brightening Gel. If I'm feeling a little "pasty," I will add four drops of the VACAY Self Tanning Drops into the gel.
Step 3: YOUTHFUL Quattro Peptide Face & Eye Serum. This stuff is basically botox in a bottle, and I should probably apply it to more than just my face and neck (just kidding)
Step 4: DAYLIGHT Tinted Radiance Moisturizer Broad Spectrum with SPF 32. I use the color medium and as well as the clear. If you are unsure what color to get, reach out to me, I have a way to color match you.
For the rest of my body I use our LAVISH body butter, and for the days I want a little extra glow; I add the VACAY tanning drops.
My nightly routine:
Step 1: Wash face and decolletage with REFRESH Soft Foaming Cleanser.
Step 2: BEAUTY WATER Cleansing Micellar Water
Step 3: REVIVE Intensive Eye Lift.
Step 4: OVERNIGHT FACIAL Cellular Renewal Oil
Go to bed and wake up looking young and refreshed!
I hope you enjoyed reading about why I love Ever. Who doesn't love clean beauty with clinical results?
xoxo,
Kim
Disclosure: There are some affiliate links below and I may receive commissions for purchases made through links in this post, but these are all products I highly recommend. I won't put anything on this page that I haven't verified and/or personally used.