Has cleaning your jewelry ever been at the top of your fashion to-do list?  It may have never even crossed your mind as being something you could do yourself! We all have that one Stella and Dot piece that has been worn so much, you can't even remember what it looked like in its earlier days.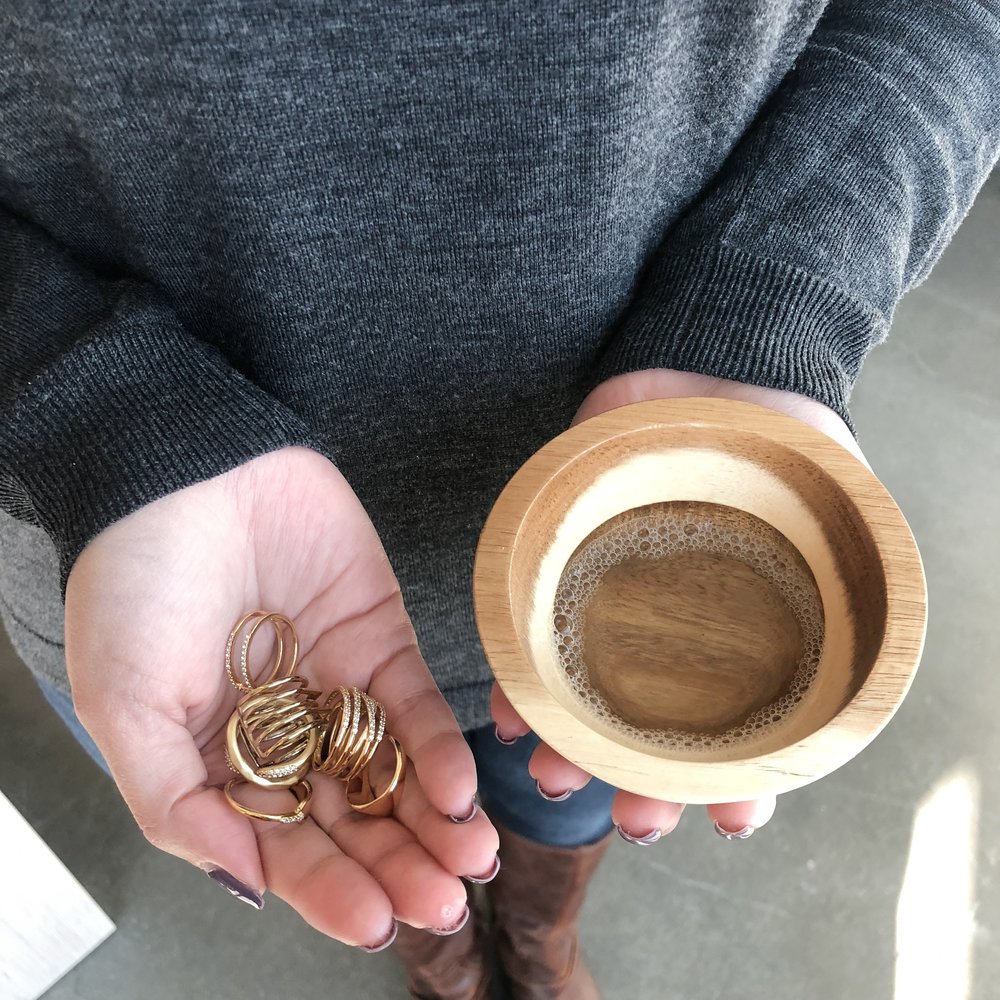 Having your jewelry professionally cleaned every few weeks can get really expensive, really quick. There are definitely ways you can routinely clean your rings, bracelets and other baubles with homemade jewelry cleaner from supplies you already have on hand (baby shampoo does wonders!)
It is important to remember that not all jewelry is made equal. Be sure to double check the type of metal your pieces are made from before choosing a proper cleaning method. If you aren't sure, just ask me!
Here are a few simple ways to clean your different types of jewelry at home:
SOAP AND WATER
The easiest way to clean any of your jewelry is just good old fashioned mild soap and water. Just combine two cups of warm water and about three drops of dish soap or a gentle laundry detergent. After rubbing the jewelry with your soap/water, rinse and pat dry with a soft, lint-free cloth.  Be sure to avoid paper towels, as they can scratch your jewelry. Allow the jewelry to air dry completely before placing back in your jewelry box or wearing.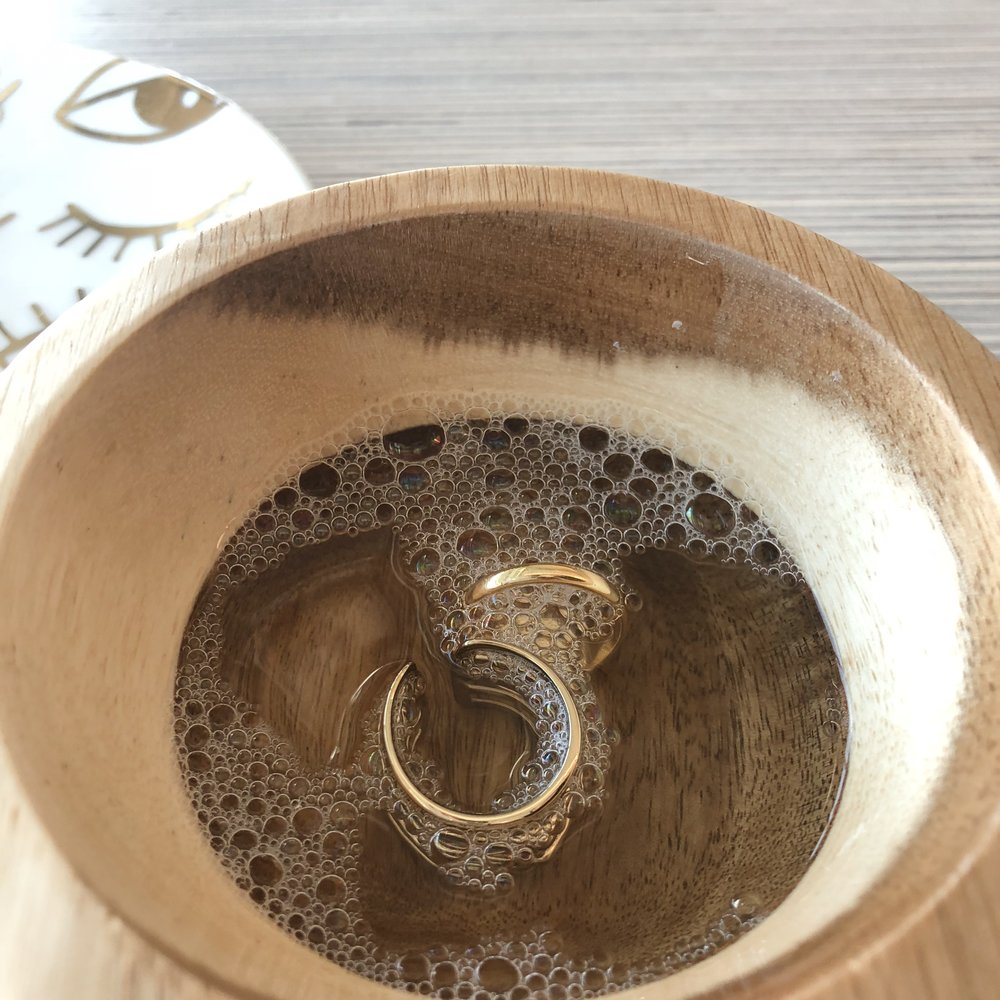 BABY SHAMPOO FOR COSTUME JEWELRY
It is important to remember that certain jewelry cannot withstand certain cleaning methods – in fact they can cause more damage than good! For your favorite costume jewelry all you need is one drop of baby shampoo and water. Use a q-tip or soft toothbrush to rub away any dirt or verdigris (that green gunk that is notorious for appearing overnight on your jewelry). After you rinse clean, use a hairdryer to completely dry before storing away (this helps avoid deterioration and rusting!)
BEER FOR GOLD
If you are looking to really get your gold shining like new, crack open any light beer and get to work! Just dampen a cloth with a bit of beer and gently rub your gold pieces to lift away any grime. This should leave your 24k gold looking brand new!
CLUB SODA FOR DIAMONDS AND GEMS
Another pretty common household item that can help out your diamonds and other gems, is club soda. All you need to do is pour a glass of club soda, drop your favorite rubies, diamonds and sapphires in and leave overnight to soak. Take out the following morning and admire how shiny your stones have become!
CONVENTIONAL JEWELRY CLEANER
If you would rather use a pre-made cleaning solution, you can always purchase a Jewelry Cleaning Pack from me for $19. If the piece is a bit more important to you (a family heirloom, antique or engagement ring) it is safe to get a proper cleaning and tune-up from a professional jeweler once in a while.
While keeping up a jewelry-cleaning routine might feel daunting, there are definitely preventive measures you can take to protect your jewelry from the start. Be sure to take off all jewelry when applying lotion, makeup, washing your hands and exercising. Store your pieces away and put back on once you are clean and dry to avoid scratches and unwanted dirt build up. If you want to be extra-cautious, take off your jewelry as soon as you get home and store pieces separately to avoid the different metals effecting one another.
Do you know of any other easy DIY Jewelry Cleaners? Let me know in the comments down below!
xoxo,
Kim
Disclosure: There are some affiliate links below and I may receive commissions for purchases made through links in this post, but these are all products I highly recommend. I won't put anything on this page that I haven't verified and/or personally used.